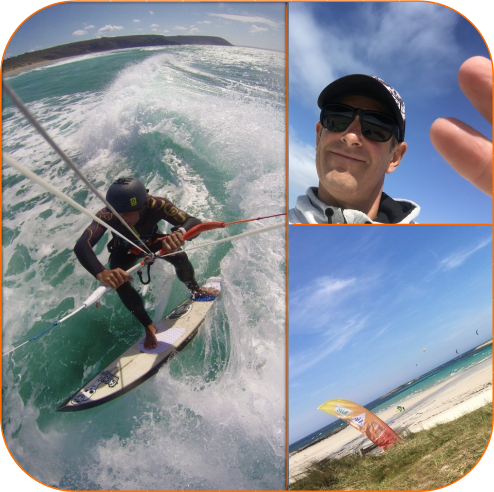 iSébastien Grimont: alias "Grimax"

The Air2Kite Boardercamp school exists since 2010, specialist in teaching snowboarding,
snowkiting and surfkitesurf kiteboard with teaching experience all over the world!
As in Austria, Switzerland, Tanzania or Greece, we invite you to come and discover new
sensations in complete safety, sharing experience and passion with us
 Guillaume Chastagnol: alias "Chasta"

World champion and professional rider with impressive track record
French professional rider J.O&Am.XGAMES 8 times WORLD CHAMPION snowboarder snowkiter kiter & surfer
In 2019 he decides to share his passions and agrees to become part of the instructor team! We can't dream better than having a coach who is nothing short of a world champion.
Further information  : https://fr.wikipedia.org/wiki/Guillaume_Chastagnol
Air2Kite Boardercamp is a recognized center of the International Kiterboarding Organization that promotes kitesurfing in total safety, relying on the highest standards in the industry, seeking the perfect balance between fun and safety while preserving the individuality of each kitesurfer. Do not wait ! contact us